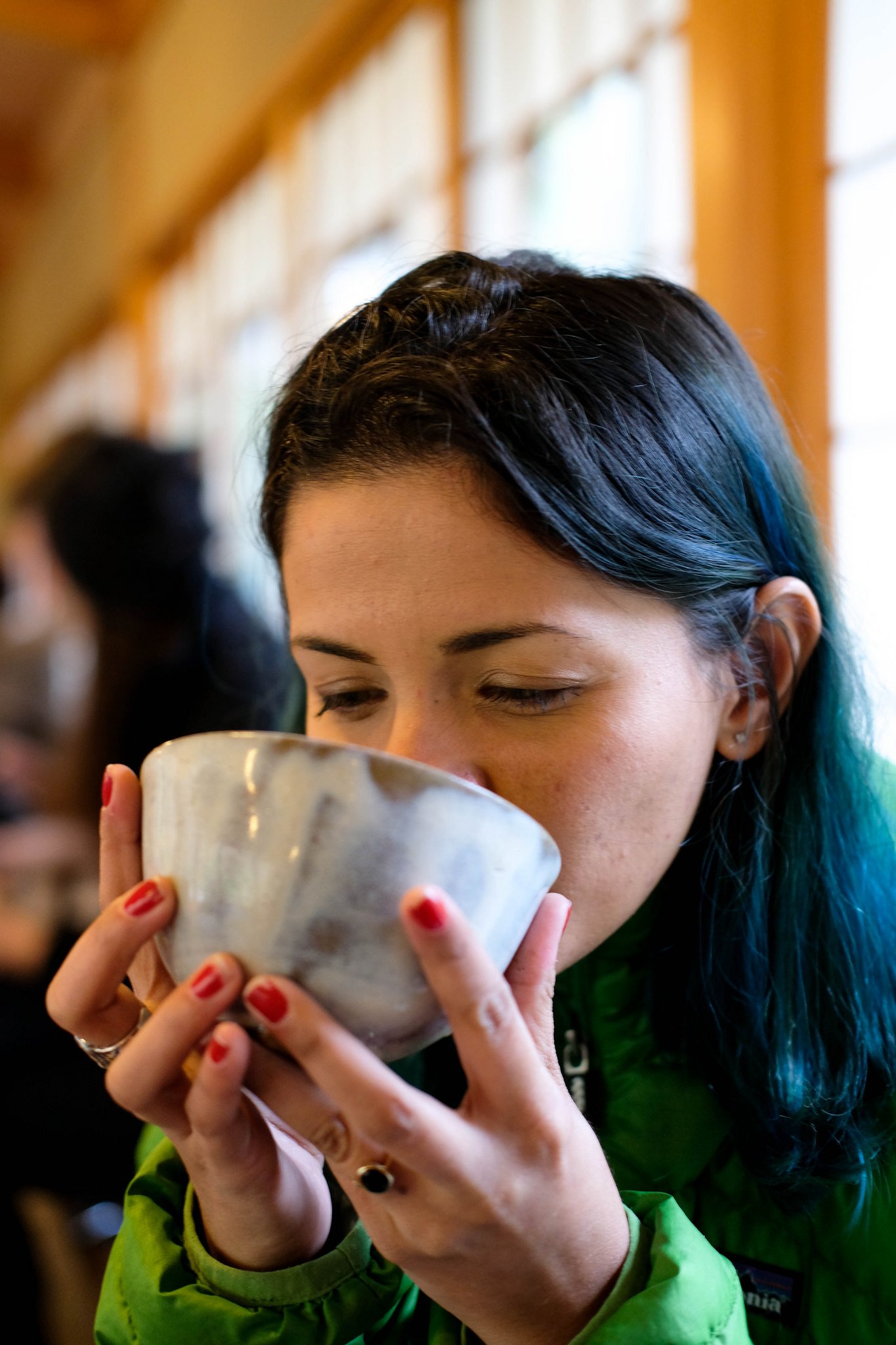 Research Reveals Healthiest Green Tea On The Planet
Use This $100,000,000.00+ Discovery – to Make Your Next Cup of Tea – or Coffee – the Healthiest on the Planet…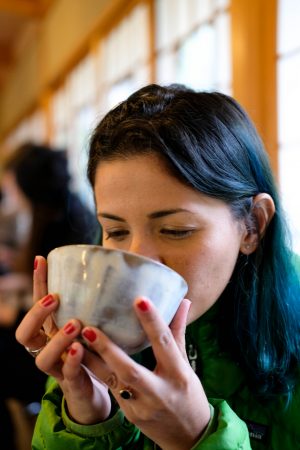 How is this Green Tea different?
You can add the Health & Healing Benefits of 16 cups of Green Tea to One Cup of Your Tea or Coffee to create the Healthiest Green Tea or Coffee on the Planet… Do what other healthy and long-lived people do.
Long-lived, healthy Japanese average drinking over 10 cups of green tea per day.
You can add this special concentrate to the drink of your choice or swallow a convenient capsule.
I like opening and adding this Green Tea Capsule to my coffee pot in the morning. I'm getting 16 cups of Green Tea Health & Healing Benefits with my coffee.
In the afternoon I make one or more cups of tea or create lattes with it.
I swallow a capsule just before bed; because this decaffeinated green tea supports better sleep as well.
Three capsules per day are the equivalent of drinking 48 cups of Green Tea per day…
NOT Just Any Green Tea
$100,000,000.00 Accidental Green Tea Discovery
This twenty-year research project was started by Dr. D. James Morré, Ph.D. and Dr. Dorothy M. Morré, Ph.D. to discover a better method to identify cancer cells.
Mainstream methods of identifying cancer are years behind the development of cancer. Cancer may be growing over a period of 10 or 20 years before it is discovered.
Early discovery is better than late discovery; because you are dealing with a much smaller problem.
In their research into what is a healthy cell and what is an unhealthy cell, they stumbled across the historically known and justified reputation that green tea is good for health and longevity.
They created the ONCOblot® tests for the early detection of 24 forms of cancer.
They explored the benefits of Green Tea for cellular health.
A blend of Green Teas was created using their research that could provide the health benefits of drinking 16 cups of Green Tea in one cup of tea, coffee, or in one convenient, easy to swallow capsule.
Their research included:
What type of teas,
From what locations, (Definitely want to avoid polluted waters.)
When it should be harvested,
Preparation,
And More…
Then they added Cool Capsicum. The Hot portion of chili peppers is Capsicain. We are using the cool portion and not the hot portion. Both are good for you.
The Morré's $100,000,000.00+ project with over 20 years of research also found that adding Capsicum could increase the effectiveness of Green Tea Healing Benefits 10+ Times.
So there's just the right amount of capsicum in our tea to provide exceptional delivery of the health benefits of green tea into all the cells of our bodies.
I like the taste and, until recently, I almost never drank tea.
I still drink my 5-7 cups of coffee each morning… And coffee is an exceptional health supporting drink. But now I get the benefits of 16 cups of green tea in my coffee. I just open a capsule and add it to the bottom of my empty coffee pot and press the start button. It's that easy.
I know that many people do not know of the recently proven health benefits of coffee. We'll add a post about coffee benefits later and put a link here.
I have started drinking tea in the afternoons. I am experimenting with the many ways to add this $100,000,000.00 green tea to my food and drinks.
Some afternoons, I also just open the capsule to make a cup of $100,000,000.00 Green Tea; because it tastes good all by itself.
So if you want to improve your health and longevity or Golden Age (which is the experience of exceptional health with graceful aging), add this Japanese tradition of drinking over 10 cups of Green Tea per day to your daily schedule with this easy to use this $100,000,000.oo tea selection for over 16 cups per day in one cup of tea or one convenient capsule.
If you ordered 10 Cups Of Green Tea per day from Starbucks, that's $37.50 daily or $1,125.00 per month… Why that's only $13,687.50 per year!
Thanks, Starbucks!
Or Skip Starbucks and Save $13,687.50 Today…
Add the Healthiest Green Tea on the Planet to Your Healthy Choices…
But There's Got to Be a Catch Right?
In order to make this $100,000,000.00 green tea available for only $1.11 per capsule, we have chosen to offer the privately labeled 180 capsule bottle (That's a 6 month supply at 1 capsule per day.) from triple MD: Dr. Ben Johnson, MD, DO, NMD and a Dr. of Science.
For A Limited Time, Save $13,289.50 Per Year from Starbucks and Get FREE Domestic Shipping to Add the Healthiest Green Tea on the Planet to Your Daily Schedule…
Note: PayPal Credit Offers Interest-Free on Amounts of $99 Plus If Paid in Full Within 6 Months to Qualifying US Customers… To Load Up Just Proceed To Checkout for Full Details
We Use PayBlue Shopping Cart with Stripe and PayPal for Credit Card Processing and PayPal Credit (PayPal Credit is One Easy Way to Stock Up for More Savings)
Today, Just $199 Total with Free Shipping in the USA for Your Next 6 Months of Health Benefits with 16 Cups of Green Tea in a Capsule or Added to Coffee or Tea for Only $1.11 Per Day
Disclaimer Alert! You are unique. Anything published on our Website is by necessity general information that may Not be applicable to you; because you are unique.

Some of the information may be about someone's unique situation and experiences.

The information presented here is because we tea and coffee drinkers find it interesting and like to share our discoveries, questions, and thinking.

This may be a starting point to find out more while you enjoy your daily cups of green tea, coffee, lattes, or even a quick and tasty capsule; because we're all pretty certain that we can trust the historical benefits of consuming green tea.
For A Limited Time, Save $13,289.50 Per Year from Starbucks and Get FREE Domestic Shipping to Add 6 months of the Healthiest Green Tea on the Planet to Your Daily Schedule…
That's 16 Cups of the Healthiest Green Tea on the Planet Per Day for only $1.11 Per Day
These statements have not been evaluated by the FDA. Our information, products, and services are Not intended to diagnose, treat, cure or prevent any disease. Our information is for everyone, but each of us is unique. We don't even know your name. Use your health providers to ask about your individual circumstances.
By using this site you agree to our Disclaimers, Privacy Policy, and all Terms & Conditions printed on our website. Remember Freedom Is Void Where Prohibited By Law for the Benefit of the Politically Powerful…
PS – Follow our emails; because you will want to be informed as we create a program for Health Freedom, Helping Each Other Heal, and Age Reversal…
We all have mental and physical toxins that we should and can reverse to some degree with Shared Wisdom and Health Freedom…
Health Freedom is the Cure to Any Diseases on the Planet… Including Old Age…
Help Us Increase Our Individual Freedom…
Freedom Unleashes the Innovators and the Collective Wisdom of the World Using Results Driven Free Markets, Competition, & Charitable Organizations…
We Choose to Exercise Our Individual Freedom as a Perfect Flavoring to Our Green Tea & Coffee!
Join Us for Health Freedom with other Mavericks as we launch from the country with the most expensive, most profitable, politically protected and promoted health cartels in the world.
Monopoly medicine provides pathetic performance. The US ranks at number 34 for performance, is getting worse each year while raking in incredible profits.
Join Us: Start with 16 Cups of the Healthiest Green Tea on the Planet Per Day for only $1.11 Per Day
The Healthiest Tea on the Planet
This Green Tea is the Only Tea Created with Specifications from a $100,000,000.00+ Research Project…
Just drink or swallow 1 capsule daily… Order Yours Today
PS: What Is "GreenTeaCoffeeClub.com"?
We are one answer to mainstream medical monopolies, cartels, and their political partners who don't want mavericks to challenge their cash cows by exploring & sharing suppressed information…
Today, get 180 Capsules, a Full 6 Months Supply for $199 Dollars with Free Shipping in the US for a Limited time… 1 Capsule Per day supplies you the Health Benefits of 16 Cups of the Healthiest Green Tea Powder on the Planet… That's $1.11 per Day or $33.11 per Month…
$100 Million Dollar Research Project Accidentally Reveals ?Healthiest Green Tea On The Planet… Order Now
???????????????? Or Use Special Offer Below ??????????????????
Buy 3 Get 1 Free! Save 25% – Only 83¢ Per Day
As you check out you will see an option to use PayPal Credit which provides an option for payments up to six months of interest-free.
See their offer for full details.
You can also get four bottles for the price of three. That's 83¢ per capsule a savings of 25%.
This Link Only for those who want: Buy 3 Get 1 Free!

Save 25% – Only 83¢ Per Day – Order Now
????????????????????????????????????